Dr. Elida Dakoli D.M.A. is an American-Albanian concert pianist, recording artist, human rights activist, and educator.
Born in Durres, Albania, Dr. Dakoli, began playing piano at the age of six. After showing great potential, she began her formative musical training under Professor Shpresa Tafaj at Jan Kukuzeli Lyceum of Music. By the age of twelve, Dr. Dakoli had performed her first solo recital and began performing concerts throughout Albania.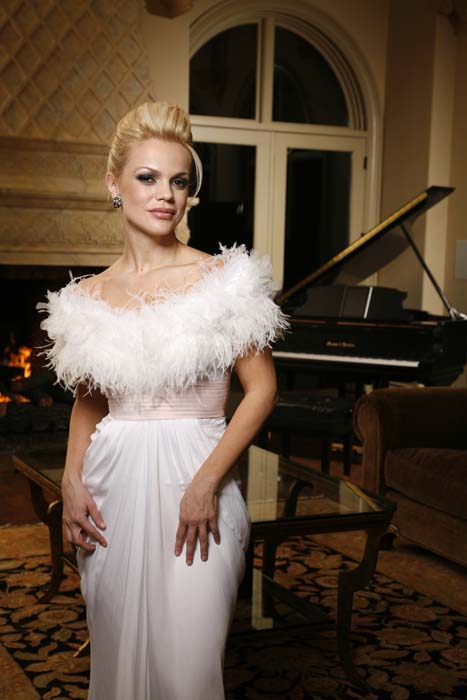 At the age of 18, Dr. Dakoli was accepted into the University of Music, Tirana, Albania to study under Professor Anita Tartari. Just a year into her studies, Dr. Dakoli was awarded first prize at the Music World international music competition in La Spezia, Italy. During her time at the University, Dr. Dakoli also won scholarships and grants from Pro Helvetia, the Soros Foundation, Austrian Airlines, and the Austrian Embassy. Dr. Dakoli received her Bachelor of Music degree in Piano Performance and Pedagogy. In 2002 Dr. Dakoli also received the prestigious Artiste e Talentuar grant from the Albanian Ministry of Culture and launched her first European tour, performing on some of the world's most prestigious stages, including Brahms-Saal, Rathaus, Vienna and Bösendorfer Hall, Vienna. After her debut tour, Dr. Dakoli returned to her alma mater as a Professor of Music
In 2003 Dr. Dakoli left Albania to study at Baylor University in Waco, Texas. She graduated with a Master of Music in Piano Performance in 2005. In 2017, Dr. Dakoli earned her Doctor of Musical Arts in Piano Performance degree from Louisiana State University.
Dr. Dakoli's first book, and the subject of her doctoral dissertation, Aleksander Peci: Albanian Music Before and After the Iron Curtain, was published in 2018 by Academica Press. In this book, Dr. Dakoli analyzes the works of composer Aleksander Peci and the changes in his compositional style during and after Communism, She describes the music during communist regime as well as the influence of folklore in today's Albanian music.
On June 12, 2018, Dr. Dakoli appeared as a speaker and performer at the opening of the Memorial of Victims of Communism Foundation's Free2Be exhibition, in Washington D.C. Former President George W. Bush served as the Honorary Chairman of the foundation. Dr. Dakoli's interview and performance appeared in 40 different countries around the world through Voice of America and the BBC. Dr. Dakoli is a member of the National Advisory Council of the Victims of Communism Memorial Foundation.
In July 2018, after a ten-year absence from the Albanian music scene, Dr. Dakoli performed in Tirana, Albania at the Academy of Sciences. She also facilitated the donation of a new piano that her friends and colleagues from Texas and the Netherlands presented to the Academy.
Dr. Dakoli currently lives in Dallas,Texas with her husband, Jonathan, and her three children Dakoli Richard, Arvin Lewis and Darcy Lili. She serves as music faculty at Dallas Baptist University and is the founder and president of the DFW Institute of Musical Advancement (DIMATexas). DIMATexas teachers provide instruction in piano, violin, cello, voice, and guitar throughout North Texas area private schools and residences. Dr. Dakoli also serves on the Lamplighter Parents Association and coordinates the Lamplighter School's annual Media Center Open House Student Recital.
Dr. Dakoli is a Mason & Hamlin Artist and serves as the face of and a recording artist for PianoDisc.