Born in Albania, Elida Dakoli started playing piano at the age of six. After showing great potential, she began her formative musical training under Professor Shpresa Tafaj at her hometown's music school.  By the age of 12, she had performed her first solo recital, followed by concerts throughout the nation's cities.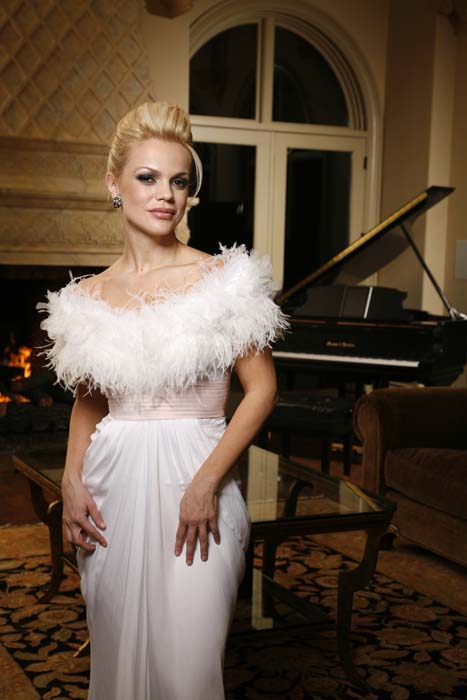 At the age of 16, Ms. Dakoli received a Diploma at the National Piano Competition "Pianisti i Ri", performing contemporary music. Soon thereafter, she was accepted at the University of Music, Tirana, Albania under Professor Anita Tartari. One year into her studies, she received the first prize at the International Piano Competition "Music World", in La Spezia, Italy. She then returned to Tirana, graduating with a Bachelor of Music. During this period she also won grants from Pro Helvetia and the Soros Foundation as well as Austrian Airlines and the Austrian Embassy.
At 22, Ms. Dakoli launched her first international tour across Europe. She debuted with a series of performances throughout her home country, with her finale being broadcast on the National Albanian Radio Television. She subsequently traveled to Italy where she captivated the audience through her assionate interpretations performed in major cities. She further performed with much acclaim in Greece, France and Macedonia.Ms. Dakoli began working at the University of Music Faculty in Tirana, Albania. Meanwhile, she continued with classical performances in numerous solo and collaborative venues throughout Albania. It was then that she was awarded the prestigious "Artiste e Talentuar" grant from the Albanian Ministry of Culture.
Ms. Dakoli followed with master classes at the Concert Performance Department of the University of Music and Performing Arts in Vienna, Austria, under Professors Wolfgang Watzinger and Krassimira Jordan. Professor Jordan recognized Ms. Dakoli's exceptional talent and invited her to pursue studies at Baylor University, Waco, Texas. In 2005 Ms. Dakoli graduated from Baylor University with a Master of Music in Piano Performance. She also studied with Adam Wodnicki, Philipe Bianconi, and Michael Gurt.
Continuing with her erstwhile passion, she has recently given performances as a soloist and as a collaborative pianist in California, Texas, Florida, New York, Lousiana, Macedonia, Albania all of which were very well received. Ms. Dakoli has recently been featured in various magazines and newspapers including Dyrrah, UpBeat, PTG Magazine, CIA Magazine, etc. In Jauary 2011 Ms. Dakoli recorded in Blu Ray DVD/CD for Piano Disc.
Elida has a Doctor of Musical Arts (D.M.A.) in Piano Performance from Louisiana State University. Her mentor is Prof. Michael Gurt, a Paula Garvey manship distinguished artist.  Elida Dakoli is a Mason & Hamlin Artist as well as the face and recording artist for PianoDisc.