Born in Communist Albania, Dr. Elida Dakoli overcame the political persecution of her family to become an international concert pianist, entrepreneur and human rights activist.
Driven by her passion for music, she began her musical studies at the age of six, despite restricted access to instruments in her country. Showing great potential, she was one of the few candidates selected to study at the Jan Kukuzeli Lyceum of Music with Professor Shpresa Tafaj. By the age of twelve, Dr. Dakoli made her first recital debut and began performing concerts throughout Albania. She was one of five pianists accepted into the only University of Music in Albania to study under Professor Anita Tartari.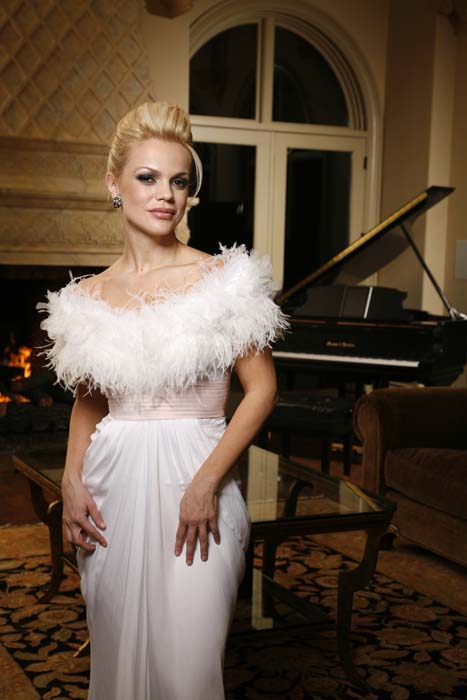 After the fall of Communism, Dr. Dakoli was awarded first prize at the Music World international music competition in La Spezia, Italy in addition to scholarships and grants from Pro Helvetia, the Soros Foundation, Austrian Airlines, and the Austrian Embassy. Dr. Dakoli also received the prestigious Artiste e Talentuar grant from the Albanian Ministry of Culture. She has performed on some of the world's most prestigious stages, including Carnegie Hall, Merkin Concert Hall, Brahms-Saal, Rathaus, and Bösendorfer Hall in Vienna. Dr. Dakoli left Europe to pursue her graduate degree at Baylor University in Waco, Texas and subsequently earned her Doctor of Musical Arts in Piano Performance degree from Louisiana State University.
Dr. Dakoli's first book, and the subject of her doctoral dissertation, Aleksander Peci: Albanian Music Before and After the Iron Curtain, was published in 2018 by Academica Press. In this book, Dr. Dakoli analyzes the works of composer Aleksander Peci and the changes in his compositional style during and after Communism. She describes the music during communist regime as well as the influence of folklore in today's Albanian music.
As an entrepreneur and educator, Dr. Dakoli has championed an entrepreneurial approach to artistic careers as the Founder and Professor of the Entrepreneurship in the Arts program at Dallas Baptist University where she also serves as a member of the Women's Auxiliary Board. She is the Executive Director of the Dallas Institute of Musical Advancement (DIMA) which she founded in 2017, an after school music program offered at the most elite Dallas schools. Dr. Dakoli is a Mason & Hamlin Artist and serves as the face of and a recording artist for PianoDisc.
In recent years, she has collaborated with the Victims of Communism Memorial Foundation (VOC) to advocate for human rights through her music and lectures. On June 12, 2018, Dr. Dakoli appeared as a speaker and performer at the opening of the Memorial of Victims of Communism Foundation's Free2Be exhibition, in Washington D.C. Dr. Dakoli's interview and performance appeared in 40 different countries around the world through Voice of America and the BBC. Most recently, Dr. Dakoli has joined the National Advisory Council of the VOC and successfully appealed to the Texas Congress to pass legislation commemorating the victims of Communist regimes. A documentary about her life and the persecution her family faced under the Albanian Communist regime is being produced by this foundation. She is also the founding Ambassador of the VOC's new Dallas Commission.
Dr. Dakoli currently resides in Dallas, Texas with her husband and three children.